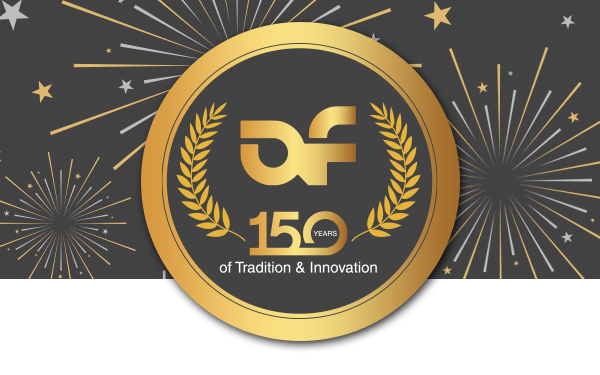 To our dear friends and colleagues,
THIS YEAR MARKS A WONDERFUL MILESTONE IN THE HISTORY OF AF.
It is now 150 years since the embryonic AF Compressors came into this world; a World that has seen so many changes, so many heart breaking events, but also so many remarkable happenings and inventions that would seem impossible to those in 1870.
Today, whilst our World is facing yet another huge challenge, pleased be assured, we at AF, are all pulling together to ensure that you not only get the support you deserve in these exceptional difficult times, but we remain fully committed to further enhance our Compressor systems for the environmental future to come.
Our success in producing a World renown first class product is the result of many years of hard work, tears, and laughter; now, we wish to share some of those highlights.
Therefore we invite you to view our corporate Video celebrating 150 years of activity, and we thank you for your continued business and confidence in our family team.
Yours Sincerely,
Georges Alard.
Commercial Director – AF GROUP.
PS : see our story since 1870 on www.afcompressors.com.pagehistory