Scope of delivery
Heat Recovery System 40°C including :
External skid Heat Recovery System 40°C with stainless steel plate exchanger.

Stainless steel heat exchanger with connecting flanges & water piping. Heat exchanger is easily removed for periodic cleaning.

 500 l water receiver, vertical with accessories mounted on the skid.
 Ready to use system, fully connected with expansion vessel and valves, temp. gauges.
Skid with plug and play connecting points, supplied loose with adaptable feet for easy connections to the water circuit of the customer.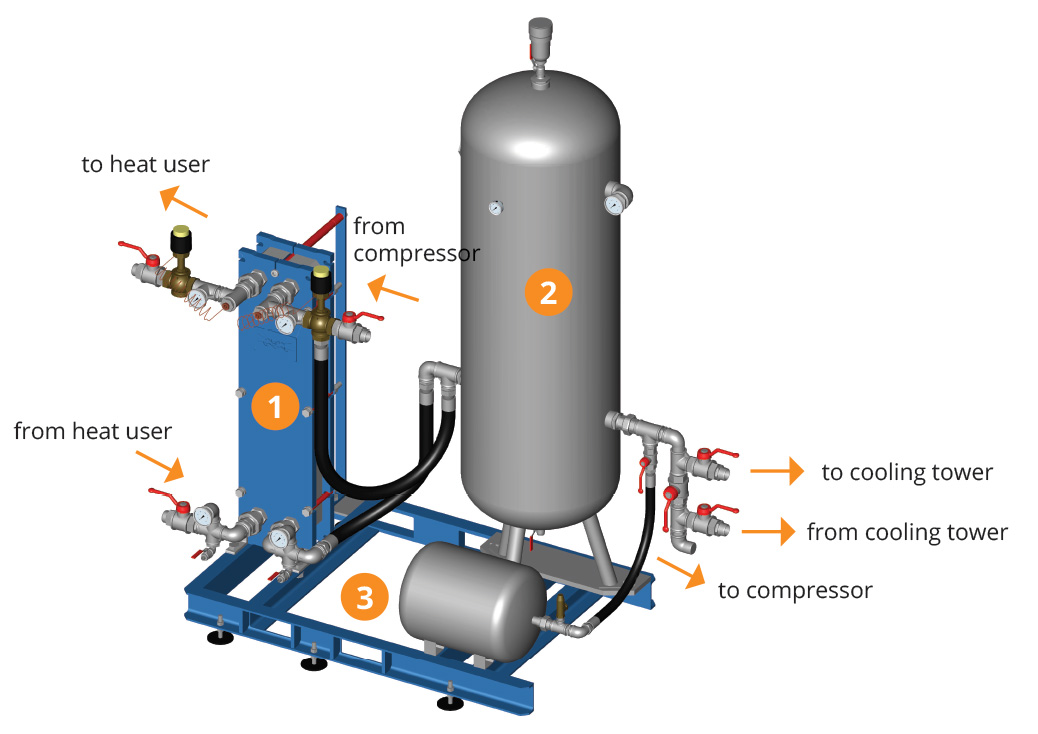 Features & benefits
Features based on 200 kW.
Temperature: water in: 29°C, water out available for HR 39°C.
Power: heat recovered @ 10 bar on load is ca. 150 kW = 80% of the shaft power.
Water: available quantity of water for heat recovery max. 40°C. Delta temp. 10°C = 15.2 m³/h.