The leading company of high quality compressed air systems

AF compressors is the global leader in supplying high quality, oil free piston compressors for the PET blow molding market. Along with our main factory and headquarters in Belgium, we have world class production centers in Pune, India and Kunshan, China to support these thriving markets.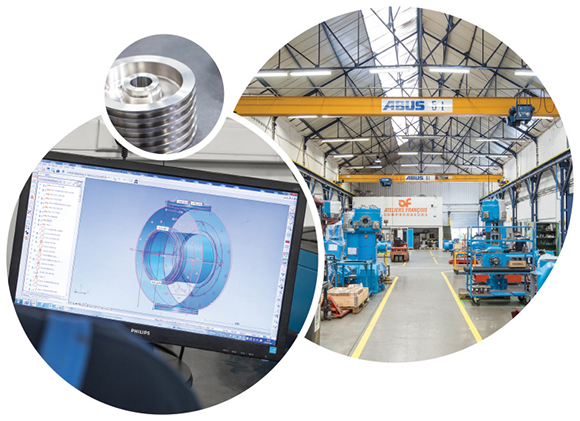 Global leader

Annual production: 400+ units.
Production HQ: Liège Belgium, production centers in Pune India & Kunshan in China.

R&D: innovation Management

Unique laboratory for research and development at the University of Louvain-La-Neuve.
State of the art test bench to confirm air capacity to ISO 5167-2003 and ISO 1217-2009 standards.

Lower pressure applications

AF expands a product range for lower pressure applications to include two-stage, oil free piston compressors dedicated to the food and beverage industry.

Aftermarket support

15 subsidiaries + distribution centers + spare part shops + agencies
AF Academy & training centers + 150 specialized technicians.
Click here for more details
SIS : Smart Inverter Starter
STARTING CURRENT  FAR BELOW   NOMINAL CURRENT
SPECIFIC FREQUENCY INVERTER ELECTRICAL CABINET FOR STARTING PURPOSE.
Standard electric motor…
Electrical pre-lubrication oil pump.
No shielded cabling… or other protection device required.
No LHF, Line Harmonic Filters required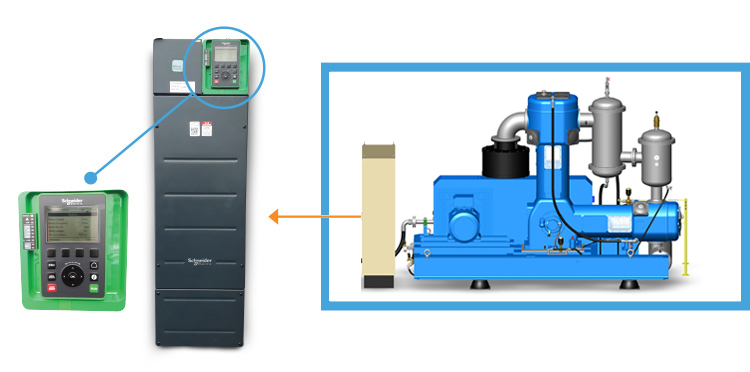 Starting current even lower vs. regular VSD.
Starts faster than VSD.
Full load power never exceeds 100 %.
AF's experience and legacy has provided a solid foundation for our company to become the leading supplier of high quality compressed air systems.
Our customers include the most renowned blow mold manufacturers and major beverage producers of soft drinks, water, juices, teas, and other applications where dependable compressed air is required.
Today, AF has over 5700+ compressor installations in over 170 countries around the world.