6,10,15 bar Compressed air receiver and air treatment options
Standard (vertical) the air receiver can be hot galvanised with accessories, including safety valve and Bekomat drain system. Depending on the location and country, the air receivers have to comply with the local codes and certifications. All Codes and certifications are available: CE-PED, ASME VIII…
6 bar, 10 bar piping and accessories
Optional air piping between the compressor, air receiver and the dryer
Basic mounting accessories, stop valve, shut off gate.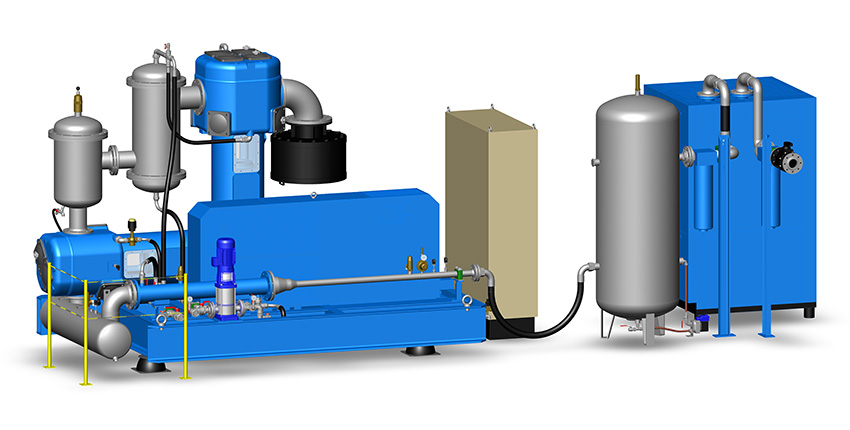 6 bar & 10 bar air dryer options
Water cooled condenser is recommended for ambient temperatures above 40°C. Oversized water cooled condenser when anti-freeze glycol is present in the water circuit.
Filtration: active carbon, submicronic, particles…
Additional active carbon filter with cast aluminium or stainless steel body for fitting after the dryer can be supplied. It is mounted on the dryer's counter flange. It Provides extreme filtration, at a submicronic level and smell removal.
10 & 15  bar air receiver: 2000 L 5000L, 10.000L, hot galvanised with accessories, including safety valve and Bekomat drain system. It is supplied loose.
Non return valve can be installed when several compressors are installed in parallel on the same compressed air network.