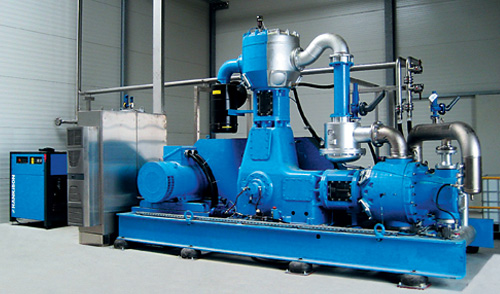 More info
More info
More info
More info
More info
40bar PET Compressors
Select the machine
The AF 40 bar Piston Oil Free PET compressor Package
Turn-key installations designed to meet the most stringent standards and conditions to ensure round-the-clock operation.
Complete solutions from 225 to 3200 m³/H, electric motors from 45 to 550 kW.
Features
Benefits
Intercoolers and separators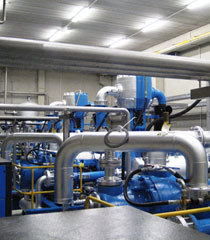 Features
Hot galvanized connection piping to aftercooler inlet.
Air temperature indicator on connection piping.
Spring loaded safety valve on separator upper head.
Air pressure indicator on separator body.
Air temperature indicator on separator body.
Drain valve and automatic condensate trap on separator lower head.
Benefits
Optimized compressed Air Quality maximum.
Cooling Efficiency at each compression stage.
Air Dryer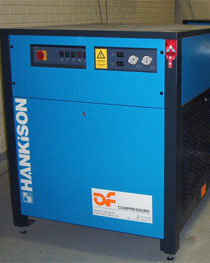 Features
Stainless steel flexible connections from the galvanized air receiver to the 40 bar air dryer.
Stainless steel dryer with integrated 1 micron filter, dew point alarm and automatic Bekomat drain system.
Benefits
Highest quality 40 bar air available in the entire PET market.
Constant PET Production : Return on Investment.
Best availability of PET Production time.
Baseframe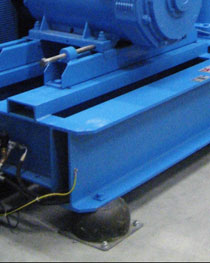 Features
Compressor base-plate with anti-vibration mounts.
No special concrete foundation block is required, resulting from the use of anti-vibration mountings.
Easy and quick installation.
Benefits
Low costs for installation, no specific concrete foundation easy positioning
Air receveir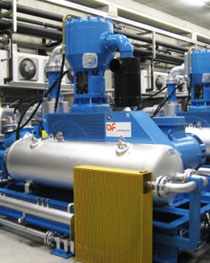 Features
Hot galvanised 40 bar Air Receiver
Equipped with Bekomat drain system
Benefits
Air receiver with top quality 40 bar air.To the 40 bar air Dryer
Control Cabinet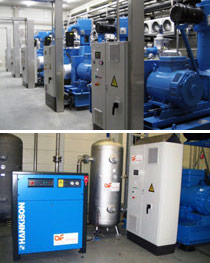 Features
A starting and capacity control cabinet fully interconnected with the compressor, with micropressor adaptable to PC monitoring.
Benefits
Easy control and monitoring.
Integrated monitoring of the whole package.
Safe and securing control for the whole package.
Capability of Network priority selections.